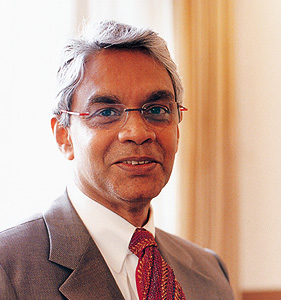 Affiliation: Shizenkan University Title: President & Professor (Science & Technology Innovation)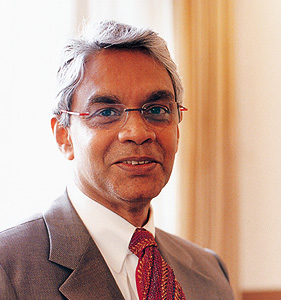 Monte Cassim
Affiliation: Shizenkan University Title: President & Professor (Science & Technology Innovation)
Affiliation: Shizenkan University Title: President & Professor (Science & Technology Innovation) Birthplace: Colombo, Sri Lanka Holding an undergraduate degree is from the Faculty of Natural Sciences, University of Ceylon Colombo, Cassim went on to the Masters (1974-76) and Doctoral (1977-82) programs at the Faculty of Engineering, University of Tokyo. He is Professor Emeritus (since 2010) and Senior Advisor of Ritsumeikan Trust (since 2018), where he was Vice-Chancellor (2004-2012), and President of Ritsumeikan Asia Pacific University (2004-09). He is Guest Professor at Kyoto University's Graduate School of Medicine, where he is the PI of the Biophotonics and Spectroscopy Laboratory. On the governing boards of many leading Japanese universities, he was Senior Advisor to the Prime Minister of Sri Lanka (Science and Technology; JCP with Japan) from 2015-2019, when he established the Japan-Sri Lanka Innovation Platform, incubating around 20 STI projects. He is Chairman of Tools for Self-Reliance, Japan, a NPO he established with friends in 1993. He has received the Order of the Sacred Treasure with Gold Rays and Neck Ribbon from the Government of Japan for his work in higher education and a Lifetime Hero Award ("Vidya Nidhi") for contributions to science from the Government of Sri Lanka. He was a part-time farmer in Japan, loves blues music, fast cars, slow food and travel to unknown places.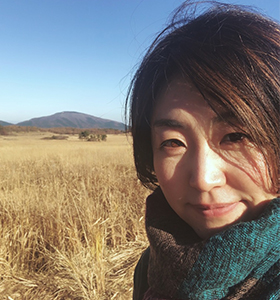 Aya Takeuchi
Affiliation: T-Plan Inc. Title: Manager of Global Business Department
Affiliation: T-Plan Inc. Title: Manager of Global Business Department Birthplace: Chita City, Aichi, Japan Since graduating with an MA in Peace Studies in 2007, Aya Takeuchi has worked in the UK and Japan with NGOs, local government, universities, and private companies in the area of international cooperation, regional social capital building and cross/multi-cultural collaboration. Until the establishment of the SL-JCP in 2019, she worked for the Prime Minister's Office of the government of Sri Lanka as a liaison officer for Japan-Sri Lanka Joint Comprehensive Partnership Secretariat Tokyo Office based in the embassy of Sri Lanka in Japan. Among the number of other projects, she managed Japan-Sri Lanka Innovative Platform which promoted Foreign Technology Investment to transfer Japanese advanced technology to Sri Lanka contributing to the development of both countries.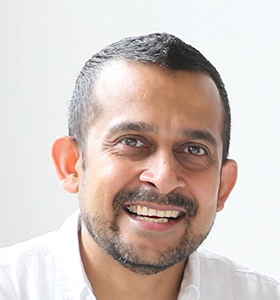 Chinthake Gunatilake
Affiliation: Fujitsu Network Solutions Limited. Title: Director
Affiliation: Fujitsu Network Solutions Limited. Title: Director Birthplace: Colombo, Sri Lanka Arrived in Japan in 1991 on a "Monbusho" scholarship while waiting for admission to University of Moratuwa. After an intensive 6month Japanese language course in Tokyo, completed bachelor's degree in Electrical and IT and master's in Optical Communications in Hiroshima and Aichi. Joined Fujitsu, a global IT services provider in 1999 and have been involved in building communication networks for over 12 years in more than 30 countries specializing in Optical/Submarine/Wireless/Mobile technologies. Later moved into Global Sales to develop new markets such as oil/gas, dam/river, railway/highway/airport in the field of IT. Meeting Professor Cassim 10 years ago triggered a new strong desire to connect Sri Lanka and Japan via science and technology that resulted in contributing to establishing Japan Sri Lanka Innovation Platform (J-SLIP) in 2015, now redressed as SL-JCP. Especially have been deeply involved in the Green and Smart Mobility project and Natural Disaster Reduction/Prevention project from the very initial stages. Is currently director-in-charge of the Post-Covid Healthcare Technologies Project. Uplifting the living standards of the Base of Pyramid in the society, an eternal challenge truly worthwhile, is the driving force behind the commitment to SL-JCP.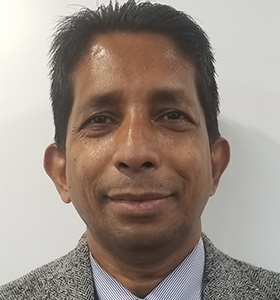 Jagath Ramanayake
Affiliation: Rama Group Limited        Title: President       .   
Affiliation: Rama Group Ltd Title: President Birthplace: Colombo, Sri Lanka Jagath C. Ramanayake is the CEO of RamaDBK Ltd. and President of Rama Group Ltd. Jagath received his B.Sc in Business from "Kanto Gakuin University" in Yokohama in 1990 and later completed his MBA at Tokyo University of Information Sciences. Jagath is a keen and involved businessman both in Japan and Sri Lanka. Holding Director Positions in JUMVEA (Japan Used Motor Vehicle Exports Association) and "Lanka-Ji" Temple in Chiba, currently, he is the President of SLBCJ (Sri Lanka Business Council of Japan) and an Advisory Board member with Sri Lanka Automobile Association in Japan (SLAAJ). The consummate community-conscious philanthropist who has donated transportation units, ambulances to the Sri Lankan Army, further donating mobile medical unit to Ministry of Lands and training equipment to the Ministry of Vocational Training. Jagath has received Prestigious "Vishwa Keerthi Deshabandu" Award from Sri Lanka which means "A Most Respected Person who Serves The World".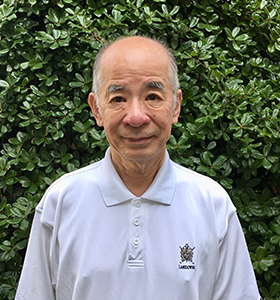 Jinichiro Yabuta
Affiliation: IDCJ           Title: Advisor to the President
Affiliation: International Development Center of Japan Title: Advisor to the President Birthplace: Okazaki City, Aichi, Japan Jinichiro Yabuta studied architecture and urban planning in Nagoya Institute of Technology and Nagoya University. He received Doctor of Engineering in 1975. Since then, he has participated in many consulting projects in developing countries. Major examples are Upper Central Region Development Plan for Thailand, Rural Development Program in Tanzania, and Capacity Development for the Management of Border Area of the Dominican Republic. During the period 1997-2007, he served as president of International Development Center of Japan. Based on his practical experience, he gave seminars once in every year to international students at Graduate School of Governance, Meiji University.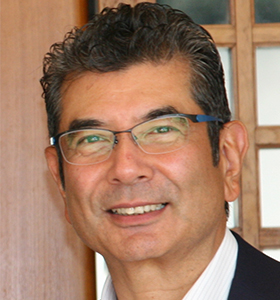 Nilam Alawdeen
Affiliation: N.ALAWDEEN LTD. Title: President
Affiliation: N.ALAWDEEN LTD. Title: President Birthplace: Colombo, Sri Lanka Nilam Alawdeen first arrived in Japan in 1959 and educated in Sri Lanka, Hong Kong and Japan. He is married and a father of three. Nilam founded N.Alawdeen Ltd, based in Tokyo, a manufacturer of fine jewelry supplying high-end department stores and high-end retail stores in Japan. He is also a founding investor of a Renewable Energy Company, Vidullanka PLC. The company is listed on the Colombo Stock Exchange. With his extensive business experiences, he currently serves as Member of the Board of CIBJO (World Jewelry Confederation) representing Japan, Vice Chairman of Colored Stone Commission of CIBJO, Vice Chairman of Japan Gem Society, and Member of the Board of All Japan Jewelry Wholesalers Association. As well as his business life, Nilam makes a significant contribution to the Japanese society in his private life serving as the Chairman of the Board of Tokyo Lawn Tennis Club as well as being a member of many international society.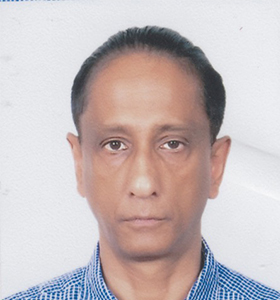 Ratnin Dewaraja
Affiliation: TEXT. Co., Ltd. Title: President
Affiliation: TEXT. Co., Ltd. Title: President Birthplace: Colombo , Sri Lanka Ratnin Dewaraja received his Ph. D. in Psychology from the University of Tsukuba in 1996. After that, he worked for three years as a Post-Doctoral Fellow at the National Institute of Mental Health in Japan. He also worked as a lecturer in psychology at Komazawa University and Meiji Gakuin University. Founded the TEXT editing Service in 2001, which specializes in editing and translating psychology research papers for publication in academic journals. It became TEXT Co, Ltd., In 2008, and since then, Ratnin has been the CEO of the company. He worked as the coordinator of the Japan Sri Lanka Comprehensive Partnership (JCP) office under the prime minister of Sri Lanka, located at the Embassy of Sri Lanka in Tokyo, from 2016 to 2019. The JCP is the parent body of SL-JCP, which was responsible for initiating many of the SL-JCP activities. His hobbies include traveling, which he has done extensively. A fitness fanatic, he is a regular at the gym.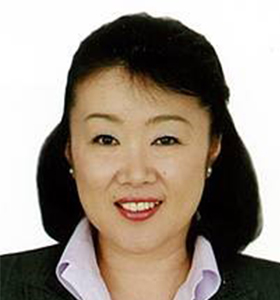 Satoe Sugie
Affiliation: Global Concierge Co., Ltd. / SMI Co., Ltd. / BUSHI Co., Ltd. Title: CEO
Affiliation: Global Concierge Co., Ltd. / SMI Co., Ltd. / BUSHI Co., Ltd. Title: CEO Birthplace: Shibetsu City, Hokkaido, Japan Satoe Sugie started her carrier as a Japan Airlines flight attendant, then transferred to the hotel industry. As the first chapter member of Les Clefs d'Or Japan in Japan, she contributes to improving hospitality in the hotel industry. Again, she was committed to providing hospitality education to people involved in the many service industries. She has been developing cultural and business linkages with Japan in Dubai for 15 years, but today she is based in Qatar. In 2018, at the request of the Sri Lankan President, she donated a drinking water conversion system using our nanobubble generator to the village of Polonnaruwa, Sri Lanka, to supply drinking water 1,000 people. Based on these achievements, the approximately 3,000 people who had died annually from CKDU which is caused by heavy metals and arsenic contained in their drinking water, are being provided with safe drinking water. In the future, she plans to introduce it whenever needed with the Sri Lankan President along with the Japanese government. She will also link with the Japanese government in and work in conjunction with Prime Minister Hasina of Bangladesh and Prime Minister Modi of India to implement developments at the dawn of the coronavirus.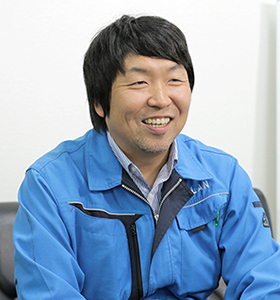 Tamotsu Mizobe
Affiliation: T-Plan Inc. Title: Vice President
Affiliation: T-Plan Inc. Title: Vice President Birthplace: Nakatsu City, Oita, Japan Since the beginning of his career as an engineer in 1994, Tamotsu Mizobe has worked in a variety of engineering projects, mainly in the field of construction and manufacturing. After he co-founded T-Plan Inc. in 2006, he has joined a major automaker as a guest engineer for eight years to provide technical support such as development of new model development, introduction of production lines and other facilities. In 2014, as part of T-Plan's overseas project, he started a series of field researches on traffic issues in Sri Lanka. Receiving the official support from the government of Sri Lankan in 2017, Smart and Green Mobility Project was started to contribute to industrial promotion and environmental improvement in Sri Lanka that aims to build an electric vehicle industry in Sri Lanka.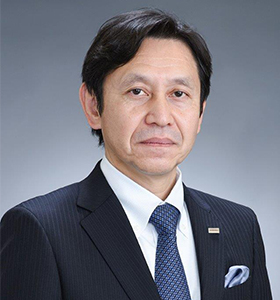 Yoshitake Yamaguchi
Affiliation: WarpedPassages LLC Title: President & CEO
Affiliation: WarpedPassages LLC Title: President & CEO Birthplace: Otake City, Hiroshima, Japan Dr. Yoshitake Yamaguchi obtained his Ph.D. in Physics from Osaka University in 1990 for his research of neutrinos under the exchange program between Japan and US government at Brookhaven National Laboratory (BNL), USA. In 1987 he started his career at the Space Development Division of Toshiba Corporation and was involved in many Satellites projects and also Space Station Program. In 2009 he moved back to HQ of Toshiba and he has served as Head of Government & External Relations Office. In Jun 2019 he has retired from Toshiba at 60-year-old, and has founded WarpedPassages LLC to start his career as consultant for some techno-centric venture companies such as Dymon Co. Ltd. (http://www.dymon.co.jp/), ICheck Corporation (
http://icheck.co.jp/
) and Murakumo Corporation (
http://www.murakumo-tech.jp/en/
). He was selected as one of 6 final Astronauts candidates of Japan and was certified by NASA at Johnson Space Center (JSC) in 1992.
International Advisory Board
George Hara, Chair, Defta Partners Ltd. and Alliance Forum Foundation